Kraft Corrugated Mailer Box, with its strong and durable material and 100% recyclable features, is widely used to transport various products. The automatic locking structure reduces the damage to the product during transportation to a greater extent.
| 1 | 2 |
| --- | --- |
| | |
| | CMYK, PMS, Special Colors |
| | Cardboard paper, Ivory Paper, Eco-FriendlyKraft paper, Art paper, Paper board, Corrugated board, Coated paper, etc |
| | Matt / Glossy Lamination, Varnishing, Stamping, UV Spotting, Gold Foil, etc. |
| | Flat View, Provide free artwork design, 3D Mock-up, Physical Sampling (On request) |
| | |
| | T/T, Paypal, Western Union, L/C |
Kraft Mailer Box
Kraft mailer box, it can be assembled easily, the structure is simple and easy to operate, no need any glue or adhesive. It can also be shipped flat-packed, greatly reducing shipping costs.
It is made of three layers of corrugated cardboard, and the corrugation is the light-weight but very strong E-Flute corrugated cardboard. Of course, there are also F-Flute or B/C-Flute corrugated board for you to choose. Both the inner paper and the surface paper are made of 100% recyclable Kraft paper, which can be recycled or composted after use, which has no pollution to the environment.
Its automatic locking structure can better protect the products in the box from being affected during transportation. At the same time, in order to make the box more recognizable, we can put our stickers on the seal of the box, which not only improves the appearance, but also improves the safety of the box.
Kraft mailer boxes are perfect for product shipping, they are all around us all the time. From small accessories, toys, snacks to various cosmetic products, small electrical appliances, electronic products and clothing products. Kraft mailer box can meet the packaging needs of various products, coupled with its affordable price, it stands out from traditional packaging and has become the main packaging method in the e-commerce industry.
If you are buying this box for the first time, we can provide you with a sample first, the sample production lead time is about 7 days, and the mass production lead time is about 3 weeks. We have different materials for you to choose from, so you don't have to worry about buying a box that doesn't meet your requirements.
In Sunshine Packaging, 100% SATISFACTION GUARANTEED. We believe that quality is the most important aspect of our work. Our goal is to provide you with cost-effective and high-quality products. We are confident that you will be completely satisfied with our product.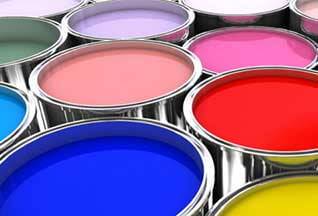 Mineral oil-free inks with zero hazardous air pollutants and no hazardous ingredients and reduce the risks associated with mineral oil ink contamination in the food packaging industry.
100% eco-friendly ink comprised of soy and vegetable oil and pigment that provides high-quality color output. Suitable for food packaging.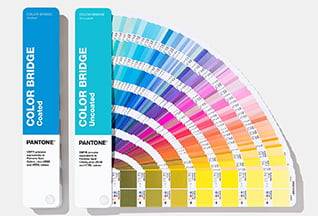 Pure color based on specific ink formulas to consistenly and precisely print color.
Packaging solutions by industry needs
Find the perfect packaging solutions tailored to your industry niche.
Flower Packaging
The aesthetic scholar around you, home, gathering, festivals, weddings, everywhere flower packaging
Retail Packaging
Promote your brand packaging in major places.
Fast Food & Catering Packaging
The packaging uses food grade materials to ensure fresh and delicious food.
Bakery & Cafe Packaging
According to your corporate image, customize personalized bakery boxes and cake boxes to show your baking brand
E-commerce Packaging
Jumpstart your e-commerce business and ship confidently with custom printed e-commerce boxes and bags.
Candle Packaging
Customize your brand packaging
Fruit & Vegetable Packaging
The packaging uses food -grade materials to ensure fresh and delicious food.。
Gift Packaging
High-end packaging box, the best gift for you
Cosmetic Packaging
Customize your brand packaging
Wine Packaging
The packaging uses food -grade materials to ensure fresh and delicious food.
Apparel Packaging
Customize your brand packaging
Start your packaging journey with Sunshine packaging